Lodge your Tax Return. Manage your Life Admin.
Enjoy financial
freedom.
It's simple to lodge your Tax Return, create a Will, and apply for a Mortgage with One Click Life. Let One Click Life take care of your Life Admin, so you can get back to what matters most – LIFE!
Already have an account? Sign in now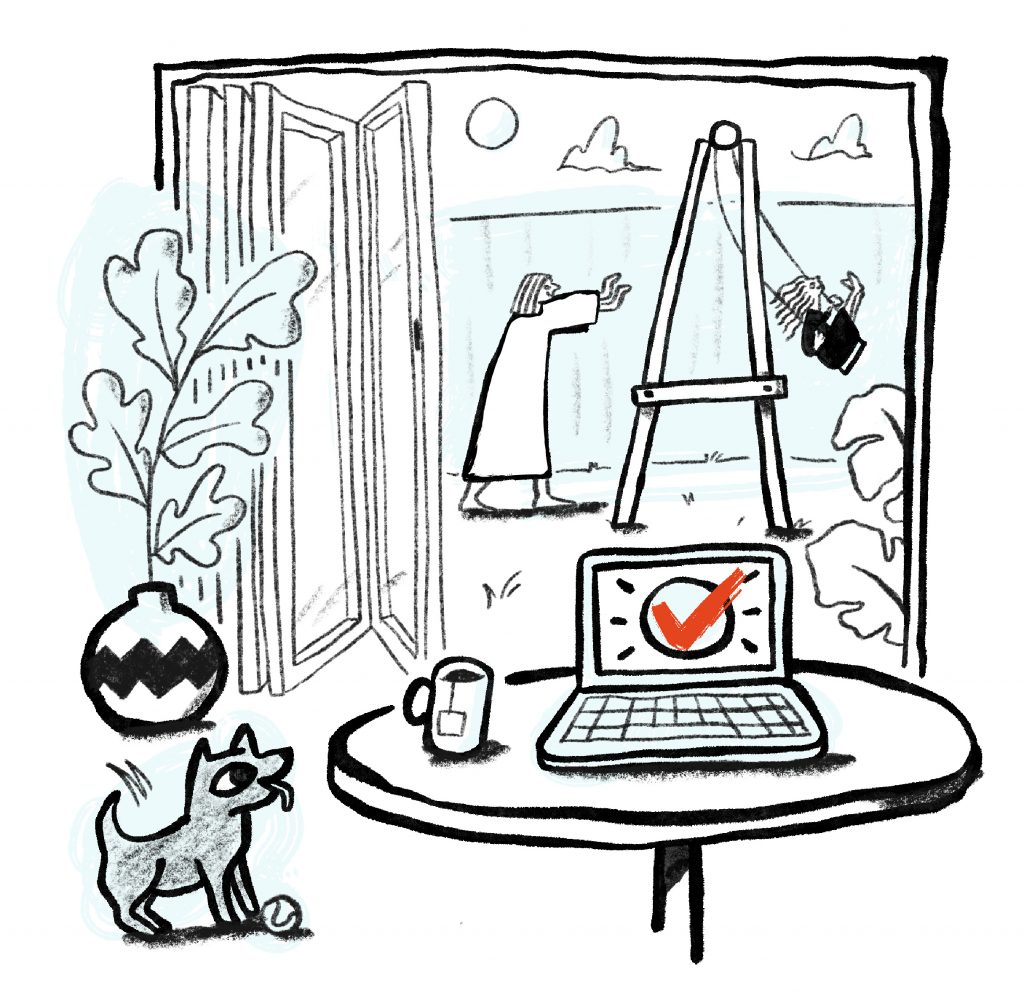 Trusted nationwide by
Are you still playing Hide and Seek with your tax deductions?
One Click Life, with Australia's first AI-led accounting software, are giving every user the ability to boost their Tax Refund this year. Powered by Microsoft, Simple Accounting Manager (SAM) links a user's bank account to their ATO tax return, and searches for their Hidden Deductions.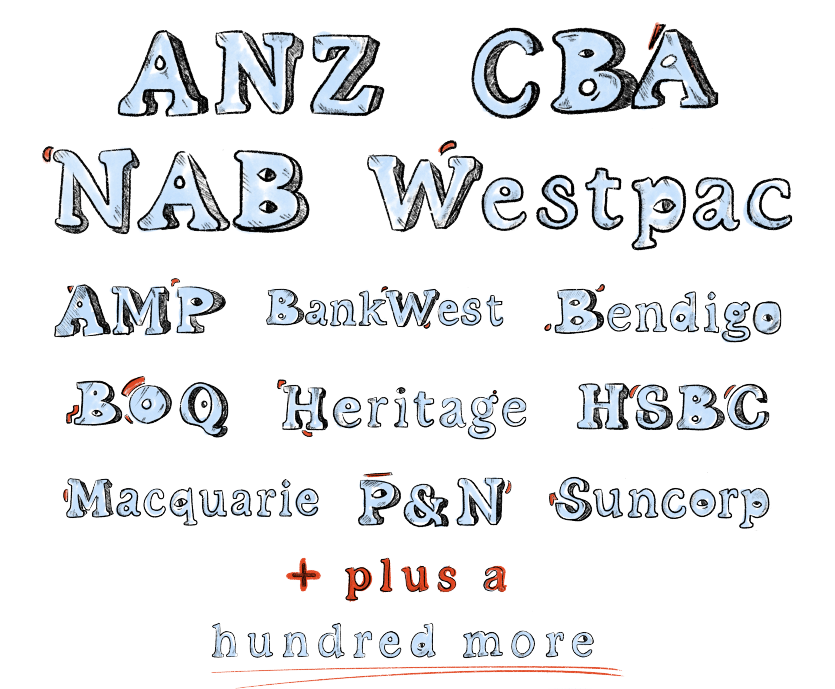 Boost your 2022 individual tax return this year!
To help launch SAM – the next evolution of online tax return software, One Click Life have launched the
largest game of Hide and Seek!
One Click Life users can play the game, find a boost code, and apply that code to their $99 individual tax return this year, boosting their tax refund by up to $500! T's & C's apply.
Click here for instructions on how to play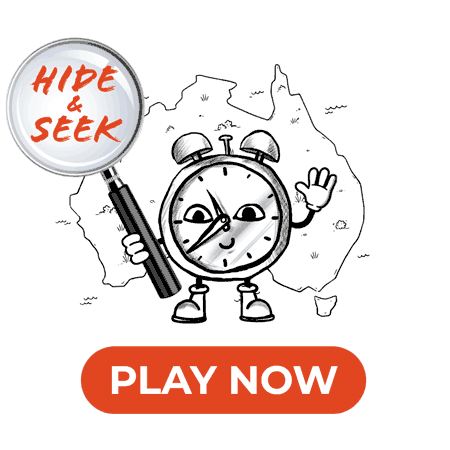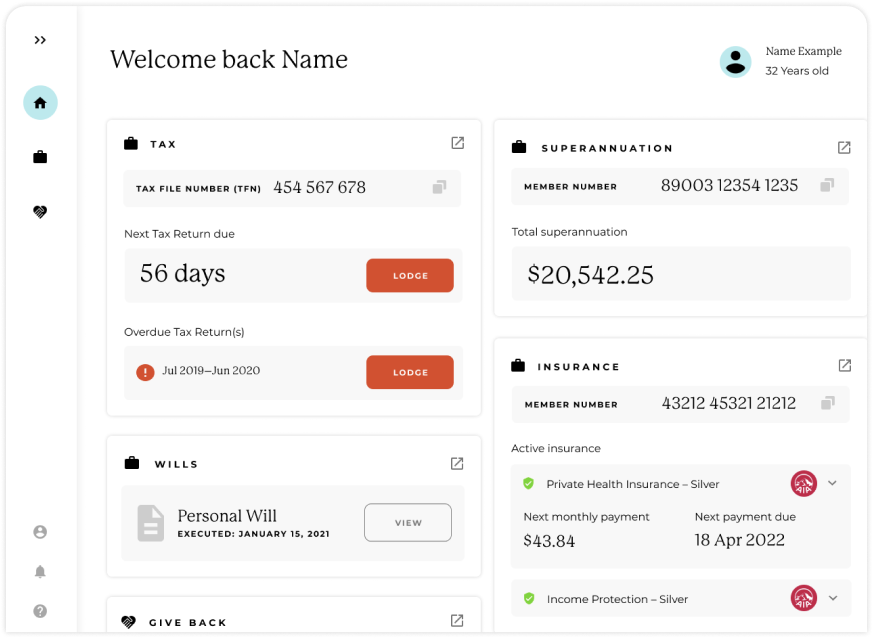 Stay on top of Life Admin with one easy-to-use dashboard
Taxes, Health Insurance, Wills — We know how time-consuming and tedious Life Admin can be. Our app is a fuss-free digital finance solution offering people a much simpler way to organise, track and manage all Life Admin from one convenient dashboard.

Let us take care of life's essential tasks so you can spend more time doing the things you love.
One Click Life's services are fast,
simple and convenient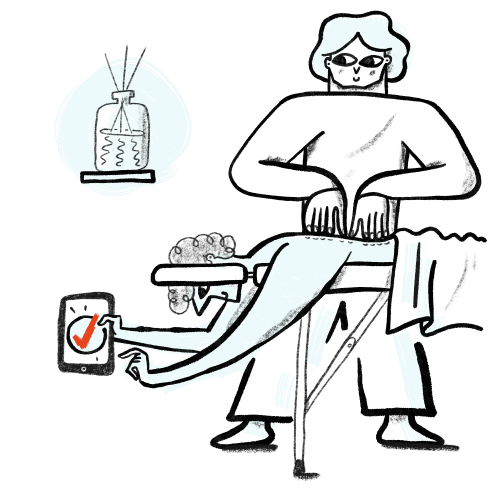 Lodge Tax Returns in minutes
Prefilled income details, deduction tips and live assistance from our Numbers Geeks (accountants) lets you complete your Tax Return online without leaving your home. It's the easiest Tax Return you'll ever do.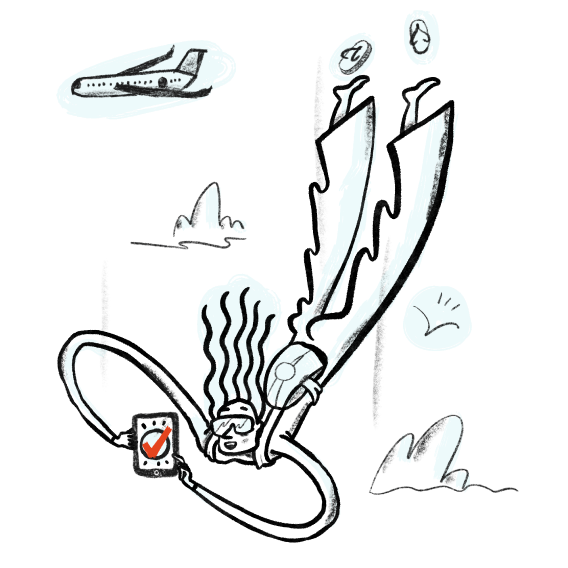 Write and update Wills anytime
Why pay thousands in lawyer fees when you can pay $99? Create a will, choose your beneficiaries, and enjoy peace of mind knowing your stuff is going to someone you love.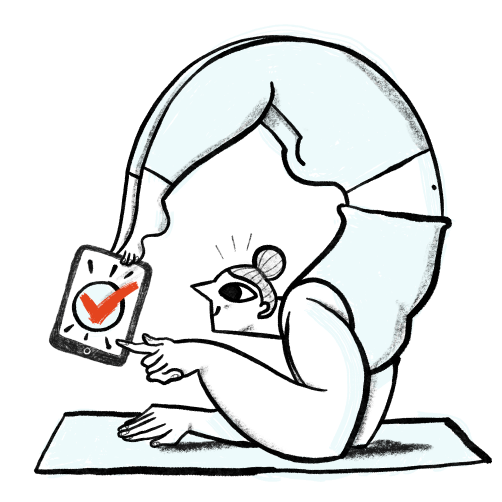 Enjoy Health Insurance with benefits
Affordable and tax deductible, carefully tailored health insurance to fit you and your family. Get rewarded for making healthier life choices with premium health cover, discounts, and shopping gift cards.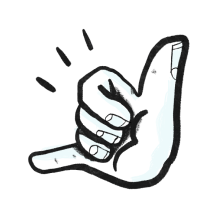 Start your journey with us for free!
Fill your life with adventures, not paperwork
With One Click Life, you can rest easy knowing you can access all your finances and Life Admin anytime at the touch of a button. No messy paperwork or long phone calls.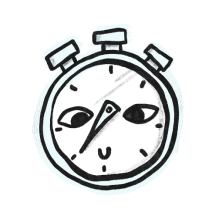 Lightning speed customer support
Get fast and easy help with in-app chat support for filing Tax Returns, Private Health Insurance, creating a Will, or Mortgages. Your time is important to us.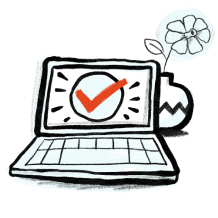 Life Admin in one easy place
Easy Tax Returns, Wills, Insurances and Mortgage Brokering online from your personal dashboard anytime.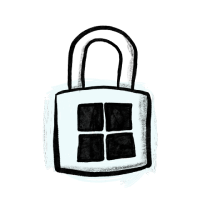 All information verified & protected
Rest assured, your information is safe and encrypted with Australia's best anti-fraud advanced security system.
See why
98.1%

of customers love using One Click Life to do their Tax Return

Nervous about completing your Tax Return online by yourself? We've got you covered. Rated 5 stars on TrustPilot for fast and easy online tax returns, our easy online tax return has fast become the #1 online tax agent choice by Australians across the country with tens of thousands of customers returning every year for their tax filing.
"Impeccable customer service experience, highly recommended, helped with understanding everything"
Shakirra
Absolutely amazing staff!
Absolutely amazing staff! Heather deserves a raise!!! So appreciative of how great she worked with me for my first time completing my tax return. 10/10 would recommend one click!
Tahlia
Godsend for people who can't get to a tax agent office
Took about 10 minutes on the phone and my return estimate went from me owing ATO to getting a thousand back. I work from home due to personal circumstances and could never get to a tax agent. Being able to do it from home was a game changer.
Kelly
Nothing but excellent service
From the very first email to the last we exchanged, I got nothing but excellent service. Super quick and accurate work. Ning did an outstanding job. Highly recommended. Thank you, I will definitely be getting One Click Life to complete my return next year.
Sandra B
Mortgage holders are voting with their feet to obtain a better mortgage rate in time … Read More

Let's get this straight so there is no confusion. Medical expenses are no longer tax … Read More

Grasping to understand how the tax system works for small business can be quite challenging! … Read More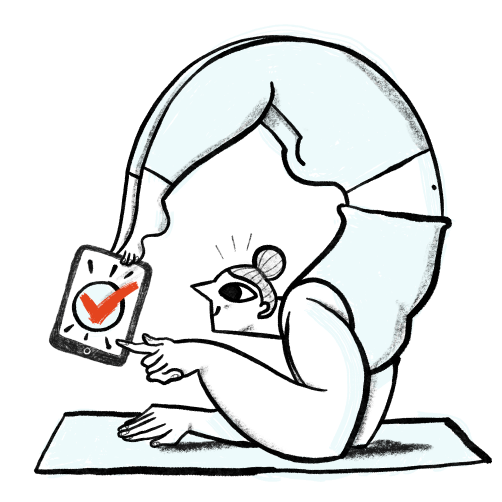 I'm ready to join!
Start using your dashboard with a free One Click Life account.