Lodge your Tax no paperwork
no appointments
Return from your
couch in minutes
A simple, fast and painless way to lodge your Tax Return …all without leaving your home!
Fastest way to lodge your Tax Return
Free advice if you need help
Easy to use application
Pay $0 upfront! $99 deducted from ATO refund*
Trusted nationwide by

Fill in your details.
Get your Tax Return
Finish you Tax Return in minutes
No PAYG or Income Statement needed
Pre-filled income details & deductions
Get live help from a qualified accountant
How One Click Life

simplifies

your taxes
Save time

with pre-filled income details

One Click Life automatically pulls data from the Australian Tax Office, pre-filling your Tax Return details, to save you time and hassle of locating your PAYG or income statement.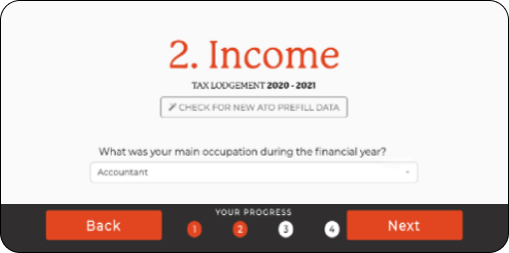 Get help with
maximising

your refund

We are with you every step of the way, so you don't have to face the ATO alone. Talk to a friendly, trusted tax accountant about which tax deductibles you can claim and boost your tax refund, stress-free.
Preview your
estimated

Tax Return

Our quick and easy application lets you calculate your Tax Return and get a glimpse of how much you're owed before lodging your tax.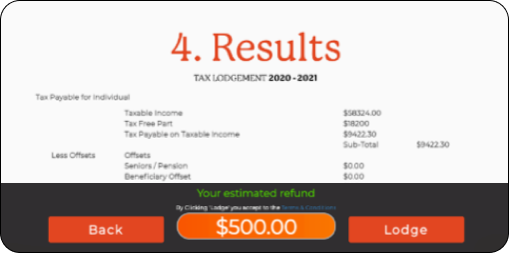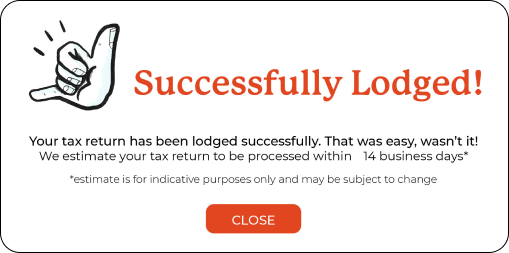 Feel
confident

about your tax

Enjoy the simplicity and speed of doing your tax, and leave the rest to us. Our trusted & reliable accountants review it one last time for ATO compliance, before it is lodged.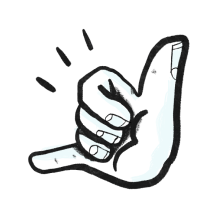 Have a fuss free weekend: we'll take care of your tax
Complete your tax return with live help from a qualified accountant
Remember you don't have to face the ATO alone. At One Click Life, we have made doing your online Tax Return convenient, easy, and stress-free. There's no messy paperwork or confusing tax jargon. We're on your side to help you get a better tax refund while making sure you're in the good books with the ATO.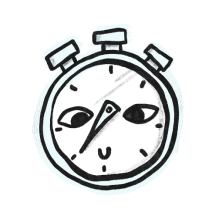 Spend less time on tax
Your time is important. Our simple and convenient process only takes a couple of minutes, so you can get back to doing what you love.

Boost your refund
Claim more on expenses with our easy deductions finder, or boost your tax refund with live help from a qualified accountant.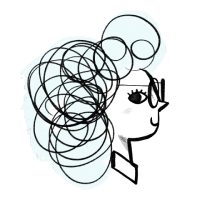 Enjoy financial freedom
We'll take care of your taxes, so you can focus more on living your life, free of financial stress.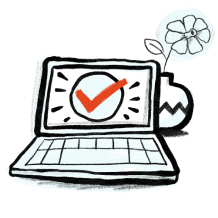 Feel more confident
We're on your side and help you reduce the risk of being audited, so you don't have to face the ATO alone.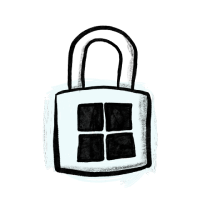 All your information protected
Verified & secured by Microsoft, your information is safe and encrypted with Australia's first and only, advanced security system that's anti-fraud.
See why
98.1%

of customers love using One Click Life to do their Tax Return

Nervous about completing your Tax Return online by yourself? We've got you covered. Rated 5 stars on TrustPilot, our very simple and easy to use online Tax Return has fast become the #1 tax agent choice by Australians all across the country, with many returning customers.
"Simple, no frills, maximum return!"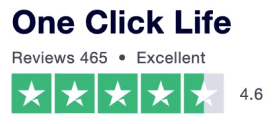 Simple and very convenient!
Very easy to use, simple and straightforward. Not to mention very convenient. Will be using this service in the future.
Ebony C
Godsend for people who can't get to a tax agent office
Took about 10 minutes on the phone and my return estimate went from me owing ATO to getting a thousand back. Being able to do it from home was a game changer.
Kelly
So simple, quick and efficient
They have done 3 of my tax returns so far and I'll be sticking with them. So simple, quick and efficient and any queries or questions are explained with excellent customer service. Thank you.
Shenai W
Pay nothing upfront!
Tax preparation fees are deducted from your refund, so you don't have to worry about paying anything up front.
Individual Tax Return
$99
Zero Upfront

Costs

Our system was built by techy dudes and accountants to link directly to the ATO to save you time. Lodge when you want, from where you want, from any device you want! $99 is reduced to $29 for nil tax paid returns lodged automatically to avoid penalties.
Rental, Investor & Sole Trader
$249
Zero Upfront

Costs

Our advanced Tax Return is actually quite simple. Our techy dudes (Code Monkeys) have made it extremely easy to lodge your Tax Return with a dedicated accountant (Numbers Geeks) support. You also get free dedicated accountant tax advisor support either via message or phone.
Frequently Asked Questions
How long does it take to complete an Online Tax Return?
The whole process from registration to lodgement of a quick Tax Return is under 15 minutes. We have had some customers take under 5 minutes! The Online Tax Return is an intuitive and easy Tax Return to complete.
Do I need my PAYG Payment Summary?
Forget sifting through emails for your PAYG or Income Statement come tax time. One Click Life will sort out that information and automatically add it to your Tax Return for you. Completing an online Tax Return should be easy, that's why we connected directly to the ATO to save you time and make it a quick Tax Return.
Why must I verify my photo ID?
There have been new ATO regulations that require tax agents to verify all clients ID. Thus, to protect your potential refund, we are required to ensure that it is you who is lodging your Tax Return, and that you get your refund. We have made the ID check as easy as possible so you can complete your online Tax Return easily.
Where can I find my Tax File Number (TFN)?
You can find your TFN on your PAYG payment summary, Notice of Assessment or alternatively, you can contact the ATO by calling 13 28 61. You will need your TFN to complete an online Tax Return.
I can't activate my account or I did not receive my activation email
Have you checked your spam or junk inbox? The activation email might have ended up there. If you still can't find the activation email, please feel free to contact us by calling 1300 707 117. One of our staff will be able to help you activate your account.
I need to change my phone number/email?
What is my linking code for linking MyGov account?
You can contact ATO to link your MyGov account by calling 13 28 61
Normally, it will take 14-21 business days for ATO to process your Tax Return. However, if it is a prior year Tax Return then it could take a bit longer than usual (around 30 days). An online tax refund is the quickest way to access your refund.
I put in the wrong bank details
No worries, please send us an email at hello@oneclicklife.com.au and we will send you the instructions to amend your bank details. We may request that you send us a copy of a bank statement that you want your refund to be deposited into.
Can One Click Life transfer refund into my international bank account?
Yes, we can transfer your refund to the international bank account but there will be an additional remittance fee. (please email at hello@oneclicklife.com.au).
Can I lodge prior year Tax Returns?
You can complete and lodge your prior year Tax Returns from 2017 onward on our website. However, for 2016 and earlier you will need to contact us at hello@oneclicklife.com.au. Do note that there may be additional fees, as those Tax Returns will have to be done manually by one of our accountants.
Can I lodge my Tax Return on your website if I am on a Working Holiday Visa?
Yes, you can complete and lodge your Tax Return on our website.
Can I check my HECS debt?
It is free to create an account and look at your HECS debt or HELP Debt. If you want o know your HECS repayment you can talk to our team at hello@oneclicklife.com.au
My wages are under the tax free threshold, do I need to lodge a Tax Return?
It is free to open an account and your wages will show up automatically in your online Tax Return. You will have to lodge a Tax Return and you may be in for a pleasant surprise and receive an online tax refund!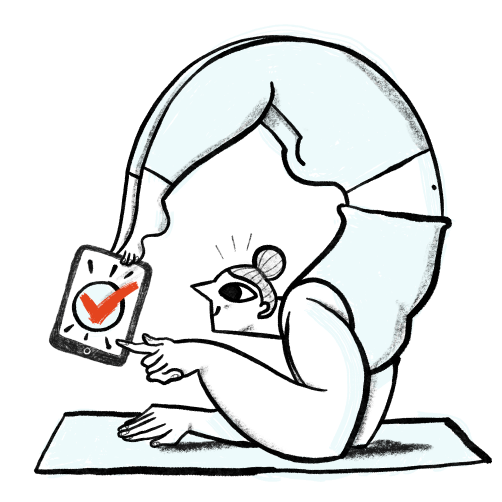 The simplest and quickest way for Aussies to do their Tax Returns