The easiest no paperwork
no appointments
no worries
online Tax Return
you will ever do.
Our simple, quick and easy process helps you get a better tax refund without any stress. Lodge your Tax Return from your couch with our friendly tax agents online today.
Already have an account? Sign in now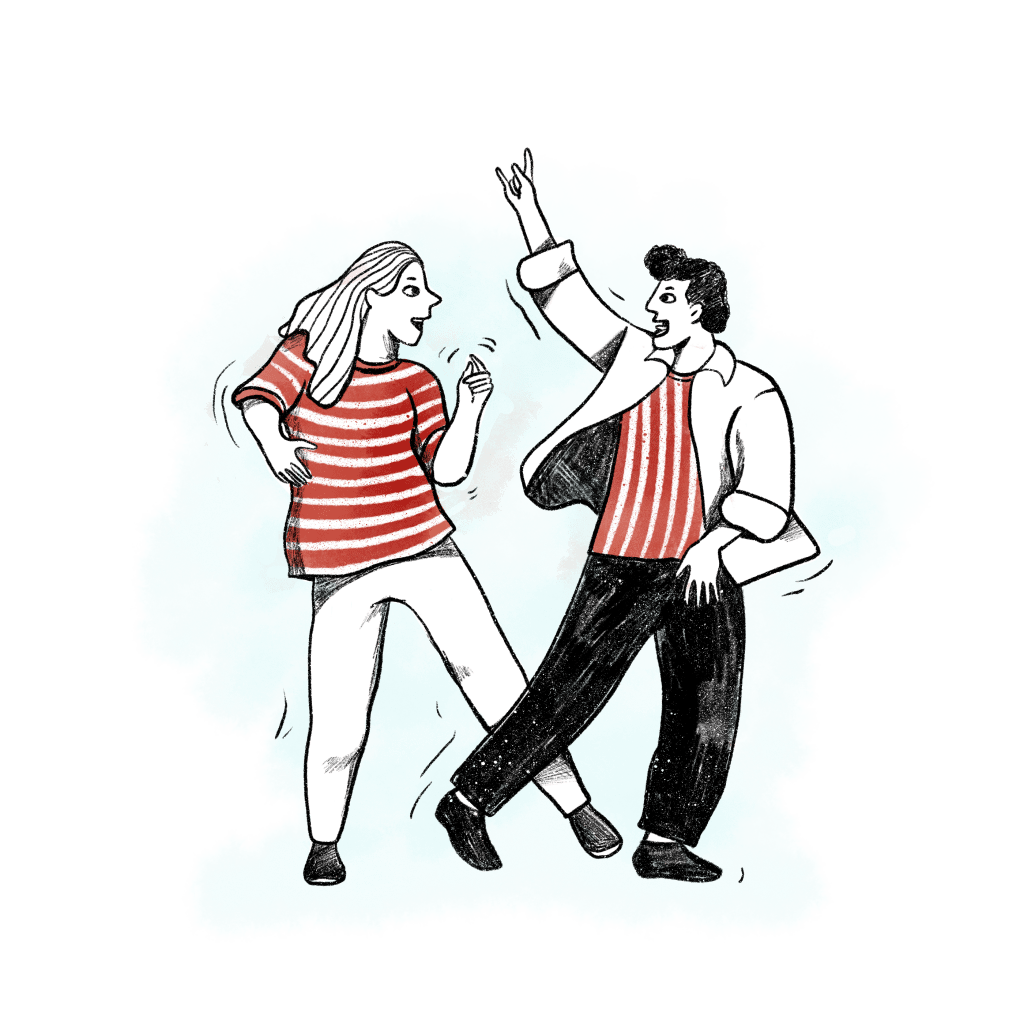 Trusted nationwide by
Finish your Tax Return in minutes
Pre-filled income details & deductions
Get live help from a qualified accountant
No PAYG or Income Statement needed
Pay nothing upfront!
Our fees can be automatically deducted from your refund, so you don't have to worry about paying anything right now. Only $19 extra (T&Cs Apply)
Need your money sooner? Get a Next Day Refund! Only $89 extra (T&Cs Apply)

Individual Tax Return
$99
Account links directly to ATO
Fast and efficient
Lodge when you want, on any device
Safe & secure
*Reduced to $29 for nil tax paid returns lodged automatically
Optional Extras
Rental, Investor & Sole Trader
$249
Simple process & platform
Lodge with a dedicated accountant
Tax advisor support over phone or message
Complete your Tax Return with live help from a qualified accountant
You don't have to face the ATO alone. At One Click Life, we've made your online Tax Return convenient, easy and stress-free. Forget messy paperwork and confusing tax jargon. Let us help you maximise your tax refund and stay in the good books with the ATO.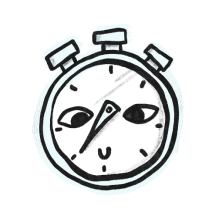 Spend less time on tax
Your time is important. Our simple and convenient process only takes a couple of minutes, so you can get back to doing what you love.

Maximise your refund
Get dedicated tips from our friendly, numbers geeks and boost your tax refund.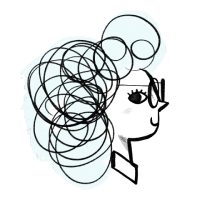 Enjoy financial freedom
We'll take care of your taxes so you can focus more on what matters most in life — going on adventures.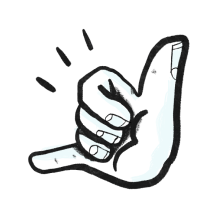 Feel more confident
We're on your side and help you reduce the risk of being audited, so you don't have to face the ATO alone.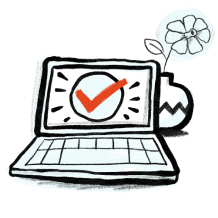 Environmentally friendly
Paperwork isn't just annoying, it's bad for the environment. Use One Click Life and do your Tax Return the green way.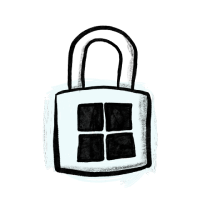 All your information protected
Verified & secured by Microsoft, your information is safe and encrypted with Australia's first and only, advanced security system that's anti-fraud.
How to complete an online Tax Return with One Click Life
If you earn income, you'll need to complete a Tax Return every year. Making an account with One Click Life will help you speed up the process in the future!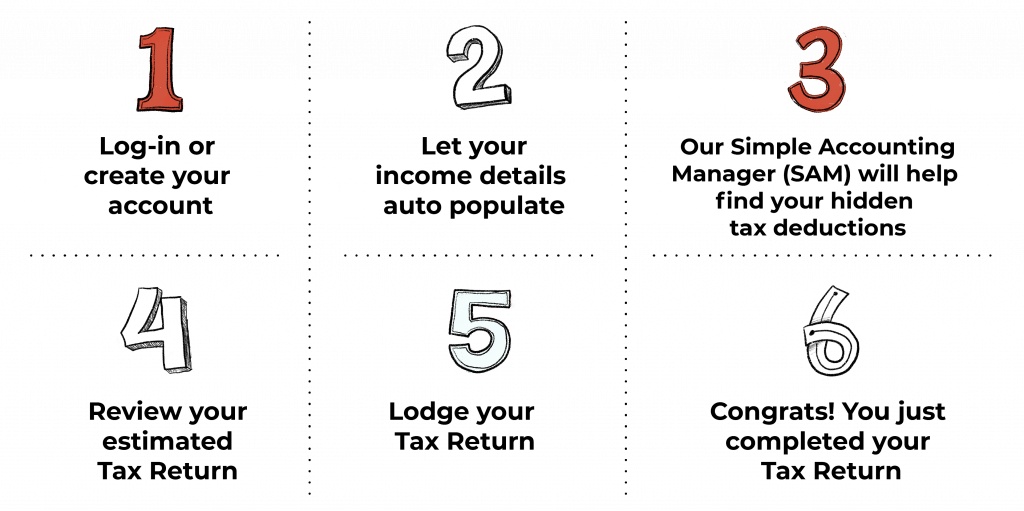 Haven't organised all the information you need for your Tax Return?
Create an account with One Click Life and keep everything you need in one place.
How to lodge your Tax Return in 60 Seconds
A quick and easy way to do your taxes with One Click Life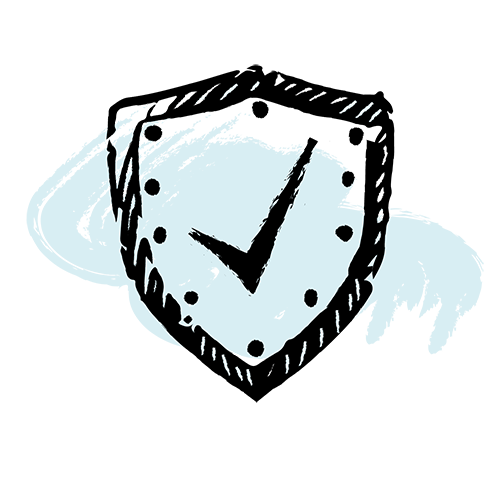 Save time with pre-filled income details
One Click Life automatically pulls data from the Australian Tax Office, pre-filling your Tax Return details, to save you time and hassle of locating your PAYG or income statement.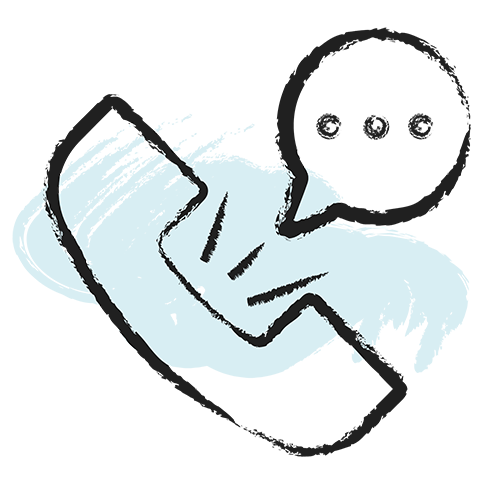 Get help with maximising your refund
We are with you every step of the way, so you don't have to face the ATO alone. Talk to a friendly, trusted tax accountant about which tax deductibles you can claim and boost your tax refund, stress-free.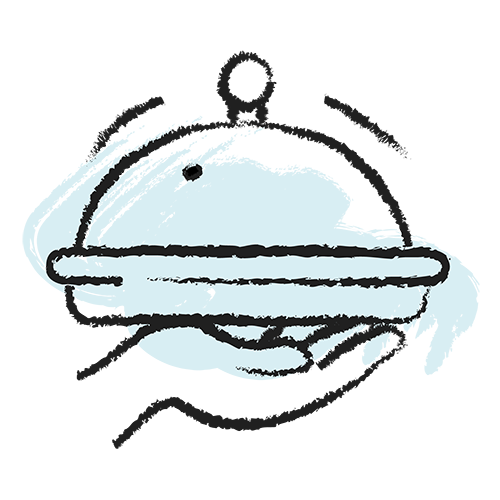 Preview your estimated Tax Return
Our quick and easy application lets you calculate your Tax Return and get a glimpse of how much you're owed before lodging your tax.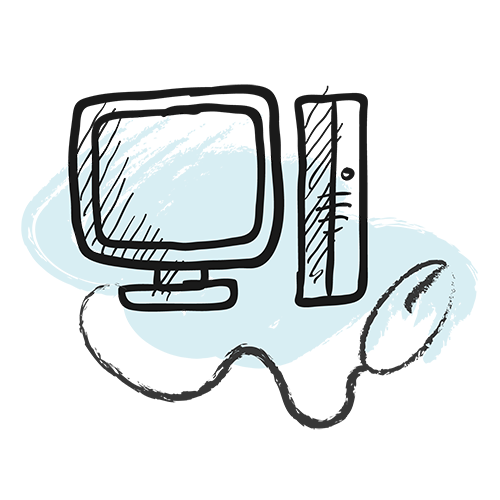 Lodge your tax with confidence
Our trusted accountants review your tax details and deductions to make sure everything is correct and ATO compliant. If we notice missing deductions or something is wrong, we'll contact you before it is lodged.
See why our customers love using One Click Life to do their Tax Return online
Nervous about completing your Tax Return online by yourself? We've got you covered. Rated 5 stars on TrustPilot, our very simple and easy to use online Tax Return has fast become the #1 tax agent choice by Australians all across the country, with many returning customers.
"Impeccable customer service experience, highly recommended, helped with understanding everything"
Absolutely amazing staff!
Absolutely amazing staff! Heather deserves a raise!!! So appreciative of how great she worked with me for my first time completing my tax return. 10/10 would recommend one click!
Tahlia
Godsend for people who can't get to a tax agent office
Took about 10 minutes on the phone and my return estimate went from me owing ATO to getting a thousand back. I work from home due to personal circumstances and could never get to a tax agent. Being able to do it from home was a game changer.
Kelly
Nothing but excellent service
From the very first email to the last we exchanged, I got nothing but excellent service. Super quick and accurate work. Ning did an outstanding job. Highly recommended. Thank you, I will definitely be getting One Click Life to complete my return next year.
Sandra B
Love love love and more love!
Nathan ❤️ from One Click Life is a life saviour! I was told by Etax that I owed $3,186. After dealing with Etax for more than a month, it only took 10 minutes for Nathan to figure out that I'll receive some money instead. He was really polite, cool, helpful and funny. Dude you just made my day!
Deb
Want to lodge your Tax Return from your couch in minutes?
We're on your side and help you reduce the risk of being audited, so you don't have to face the ATO alone.
Ready to do your Tax Return online?
Don't face the ATO alone. Our new online Tax Return is convenient, simple and so easy that it allows young Aussie families and adults to finish their Tax Return in minutes.
No appointments, no paperwork
Live help from online tax agents
Spend less time on tax
Maximise your refund
Enjoy financial freedom
Feel more confident about taxes
All your information secured & protected
Not sure what tax deductions to claim? Look up your occupation
No matter the profession, no matter the position, no matter your income, we make tax returns easy for almost every Australian. Have a look at what you can deduct: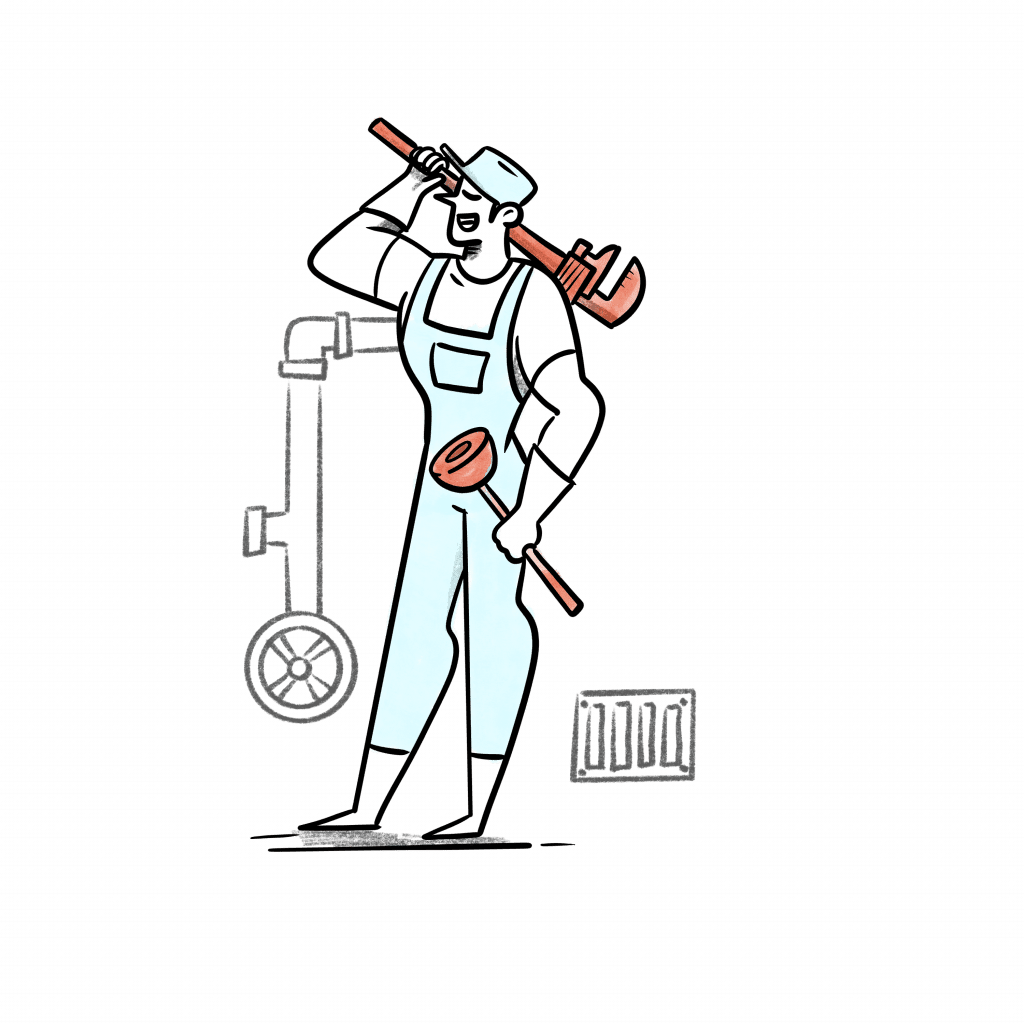 Frequently Asked Questions
The festive season is upon us and at One Click Life we're eager to embrace … Read More
Let us take care of your
taxes so you can get back
to
adventures