Time
saved, so you can do what you

consumed by doing




things you don't

want to do
Let's show you how …
Here's how we make it easy
Getting To Know You
We like to get to know our customers and what matters to them
You deserve as much time for adventure as possible. We take the time to understand you a little more so we can give you things you actually like.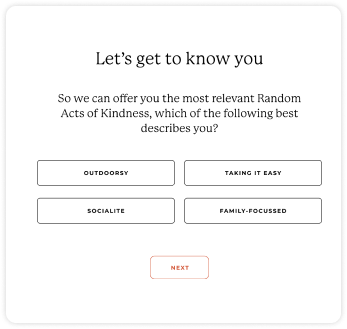 Dashboard
See all your finances in one place
Wills, super, taxes, legal, and insurance. Everything you need to know about your financial life, all in one place. Quick, easy, and accessible. The no bullsh!t approach to managing your finance info.
Premium Services
Access premium financial services
Let's not bullsh!t. You have options as an Aussie. LOTS OF THEM. We've created these for you for one purpose; to save you time and money, because life is about adventures, not life admin.
Give Back
Be part of our Give Back initiative to receive free Random Acts of Kindness
It's simple. We'll surprise you with gifts, and you get a choice – Keep the gift for yourself, or give it away. We're a finance company, so we figured money was the best way to give back… access your first RAOK when you sign up.
Sign Up
Try it for yourself!
Sign up for a free One Click Life account
No obligations. No complex contracts. Just a plain and simple sign-up process to manage your financial info in one place, and learn about Random Acts of Kindness.
Frequently Asked Questions
Wills
What is a Will/ Testament/ Last Testament?
A Will/ Testament/ Last Testament is a legal document by which a person (the testator) expresses their wishes as to how their property is to be distributed at death.
Why Make a Will?
A Will ensures that your property is distributed in the way you would have wished it to be.
Who Can Make a Will?
You are eligible to make a Will if you are above 18 years of age and of sound mind (apart from the exceptions including undue influence). Undue influence refers to situations where the person drafting the Will is under pressure to write the document in such a way that it goes against their real intentions.
Can I Change My Will?
You can change your Will as often as you like but the best way to change your Will is to make a new Will. Codicil is not recommended. A Codicil is a legal document that is used to alter something in an earlier Will. People may use a Codicil instead of making a new Will. It is however not recommended.
How Can I Change My Will in Your System?
You need to log in, make changes to the 4-steps, and when you generate your Will, the previous encryption key will be replaced by the newly generated encryption key.
What if I Get Married After Making a Will?
If you marry after you have made a Will, your marriage cancels your Will unless the Will was made "in contemplation" of marriage. It is recommended that you consult a legal practitioner to make sure the Will is valid.
What if I Get Divorced After Making My Will?
Divorce affects your Will, but it does so differently in each state and territory. In some jurisdictions, divorce will automatically render your Will invalid. In others, divorce will simply revoke your former spouse as your executor or any gift left them.
What is the Difference Between a Dependent and a Beneficiary?
The main difference between a Dependent and a Beneficiary is that a Dependent is someone who is financially depending on you or they need physical care from you. A Beneficiary of your Will can be a Dependent of yours and can also not be a Dependent.
What if My Executor Refuses to Become the Executor of My Will After I Pass, Despite Previously Given His/Her Consent
Your executor  is allowed to refuse his/her role despite the fact that he/she gave their consent before that. Therefore, it is always recommended that you appoint an alternative executor in your Will.
Can a Dependent be/not be a Beneficiary? And Vice Versa?
It is common for a dependent to be one of the beneficiaries as a dependent may be the testator's child who is under the age of 18. A beneficiary may also be your adult child (over the age of 18) who is not a dependent. A beneficiary could be a charity organisation which you wish to leave part of your estate to. A dependent does not have to be a beneficiary as well. For example, you may not wish to leave your assets to your rich elderly grandpa whom you physically take care of.
Tax
Why must I verify my photo ID?
There have been new ATO regulations that require tax agents to verify all clients ID. Thus, to protect your potential refund, we are required to ensure that it is you who is lodging your tax return, and that you get your refund.
What if I do not have any photo ID?
No worries, you can upload any 2 of the substitute documents that are listed on the site, which includes bank statements, Medicare card or state issued letters.
Where can I find my Tax File Number (TFN)?
You can find your TFN on your PAYG payment summary, Notice of Assessment or alternatively, you can contact the ATO by calling 13 28 61.
I can't activate my account or I did not receive my activation email
Have you checked your spam or junk inbox? The activation email might have ended up there. If you still can't find the activation email, please feel free to contact us by calling 1300 707 117. One of our staff will be able to help you activate your account.
I need to change my phone number/email?
Please send us an email at hello@oneclicklife.com.au or contact us at 1300 707 117. Please have a copy of your ID ready as we may request it.
What is my linking code for linking MyGov account?
You can contact ATO to link your MyGov account by calling 13 28 61
Where is my refund?
Normally, it will take 14-21 business days for ATO to process your tax return. However, if it is a prior year tax return then it could take a bit longer than usual (around 30 days).
Please note that the ATO will not accept any enquiry about the tax return until 30 days after lodgement.
I put in the wrong bank details
No worries, please send us an email at hello@oneclicklife.com.au and we will send you the instructions to amend your bank details. We may request that you send us a copy of a bank statement that you want your refund to be deposited into.
Can One Click Tax transfer refund into my international bank account?
Yes, we can transfer your refund to the international bank account but there will be an additional remittance fee. (please email at hello@oneclicklife.com.au).
Can I lodge my individual tax return on your website?
Yes, you can complete and lodge your tax return on our website.
Can I lodge prior year tax returns?
You can complete and lodge your prior year tax returns from 2017 onward on our website. However, for 2016 and earlier you will need to contact us at hello@oneclicklife.com.au. Do note that there may be additional fees, as those Tax Returns will have to be done manually by one of our accountants.
Can I lodge my tax return if I am on a Working Holiday Visa on your website?
Yes, you can complete and lodge your tax return on our website.
Can I lodge my Sole Trader tax return on your website?
Yes, you can complete, pay and lodge your sole trader tax return on our website.
Business Activity Statement (BAS):
Please send us an email with business information at hello@oneclicklife.com.au so that we can arrange a quote for you.
Can I lodge a Rental Property tax return with One Click Tax?
Please send us an email at hello@oneclicklife.com.au and we will send you the instructions what documents are required. There will be higher fees for Rental Property Tax Returns, depending on the complexity and number of rental properties owned.
How do I get a Departing Australia Superannuation Payment (DASP) if I am leaving the country?
You can do this by yourself via this link: https://applicant.tr.super.ato.gov.au/applicants/default.aspx?pid=1
Insurance
What is a Medicare Levy Surcharge (MLS)?
If you earn over a certain amount and do not have private health cover, you are charged an extra tax called a Medicare Levy Surcharge. This is calculated in 3 tiers for both singles and couples/families. You can learn more about this here.
Why should I get health insurance?
Even the most basic health cover can give you more control over where you're treated, and who you're treated by. It takes the pressure off so you're able to focus on what really matters.
Does private health insurance cover consultations?
By law, private health insurance does not offer cover for out-of-hospital medical services such as GP appointments, specialist consultations or out-of-hospital diagnostic tests.
What are the benefits of private health cover?
You have more health cover and more choice, pay less tax, get a private health insurance rebate and also helps to avoid paying more for cover when you're older!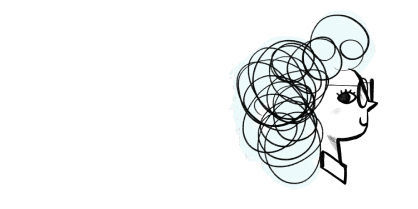 Regulated by numbers geeks (accountants)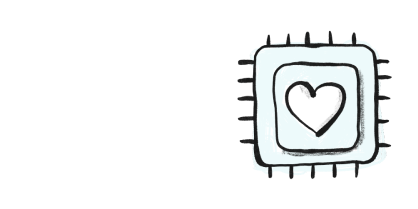 Encrypted by tech heads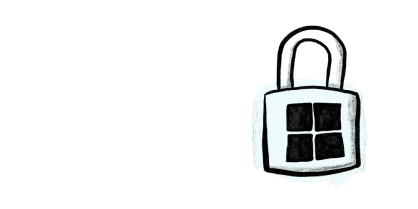 Secured by Microsoft