By Startup News – 4 May 2022
Fast-growing WA-based fintech platform One Click Life is preparing for a July ASX listing, positioning itself to disrupt and capitalise on increased market demand for online, self-directed financial and life admin services.
The seven-year-old Subiaco startup has recently grown its user base to more than 40,000 users Australia-wide.
In a major move to fund its growth plans, NSW-based underwater drone company UUV Aquabotix Limited (ASX:UUV) will acquire 100% of the share capital of Mobile Business Devices Pty Ltd (which operates the One Click Life business). In the process, they will look to raise a minimum of $4.5 million under this public float offer with the ability take over subscriptions to a further $1M.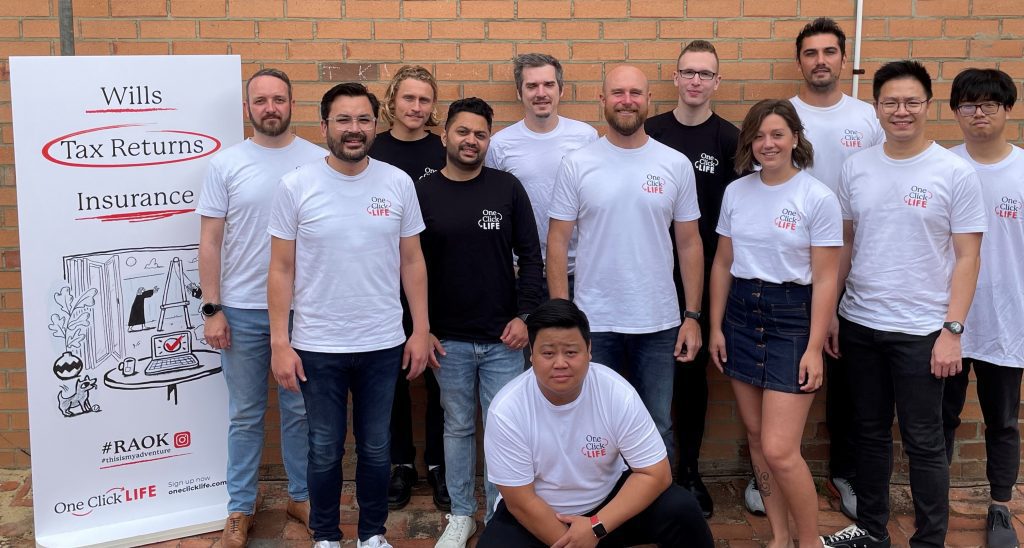 The company has appointed Canaccord Genuity as lead manager for the ASX listing, and the name will change to 'One Click Group Limited' to reflect the new direction and operations.
In a statement to the ASX, UUV Aquabotix said that One Click Tax (One Click Life's first product) had revenues of over $1M for the half year up to the end of December 2021, a 336% growth on the previous period, with only a "limited" marketing budget.
On listing, ASX-listed Empired Managing Director Russell Baskerville will Chair the new company.
One Click co-founders (main picture above) Mark Waller and Nathan Kerr will continue to run and grow the business and will both join the board of One Click Group Limited upon listing in July 2022.
We're very excited by the prospect of listing to accelerate our growth in user numbers and expanding the products available on the One Click Life platform and app to capitalise on the acceleration in consumers moving to digital.

We have built a simple to use fintech platform and app allowing our customers to lodge tax returns, complete a will and purchase private health insurance. We want to expand out our product ecosystem enabling our customers to digitally manage more of their financial lives in a simple to use online platform and App whilst growing our user numbers.

Mark Waller
The closing date for the public offer has been set at 4 July 2022, with the re-listing date targeted for ten days later.
For more – go to www.oneclicklife.com.au
Original Article: https://startupnews.com.au/2022/05/04/one-click-life-to-raise-4-5m-with-asx-listing/