How to calculate your 2021 Tax Refund
Tax time is arguably one of the most exciting times of the year for most Australians.
I mean, who isn't excited about finding out how much tax they will get back? (or.. How much you might have to pay back), which doesn't seem as exciting.
But there's really only one way to find out. And who knows, there might be some extra working from home deductions, among others deductions without receipts, you can claim.
Using the in-built tax refund calculator inside One Click Life's Tax Return app is the quickest and easiest way to accurately calculate and get your tax refund estimate. It's so easy you could do it from your couch in minutes.
Get started now with the best Australian Tax Calculator and get your refund estimate in minutes. 
FACTS: This is the most accurate and easy-to-use income tax calculator in Australia
How does it work
After you register and login, fill out your TFN and personal information, the tax refund calculator will automatically include your income details, since it connects directly to the ATO.
It also includes all 2021 tax cuts and tax rebates in your refund estimate.
Pre-populated deductions based on your occupation will appear. The beauty of this section is the in-built tax deductions calculator, which automatically re-calculates your tax refund every time you add or edit your deductions. This provides you with the most accurate estimate of your tax refund.
But here's the kicker and why this is the best Aus Tax Calculator in 2021.
The Results
Based on all the information you have selected in the prior steps, you get a complete overview of your tax refund estimate. And it only takes 3 easy steps to get here.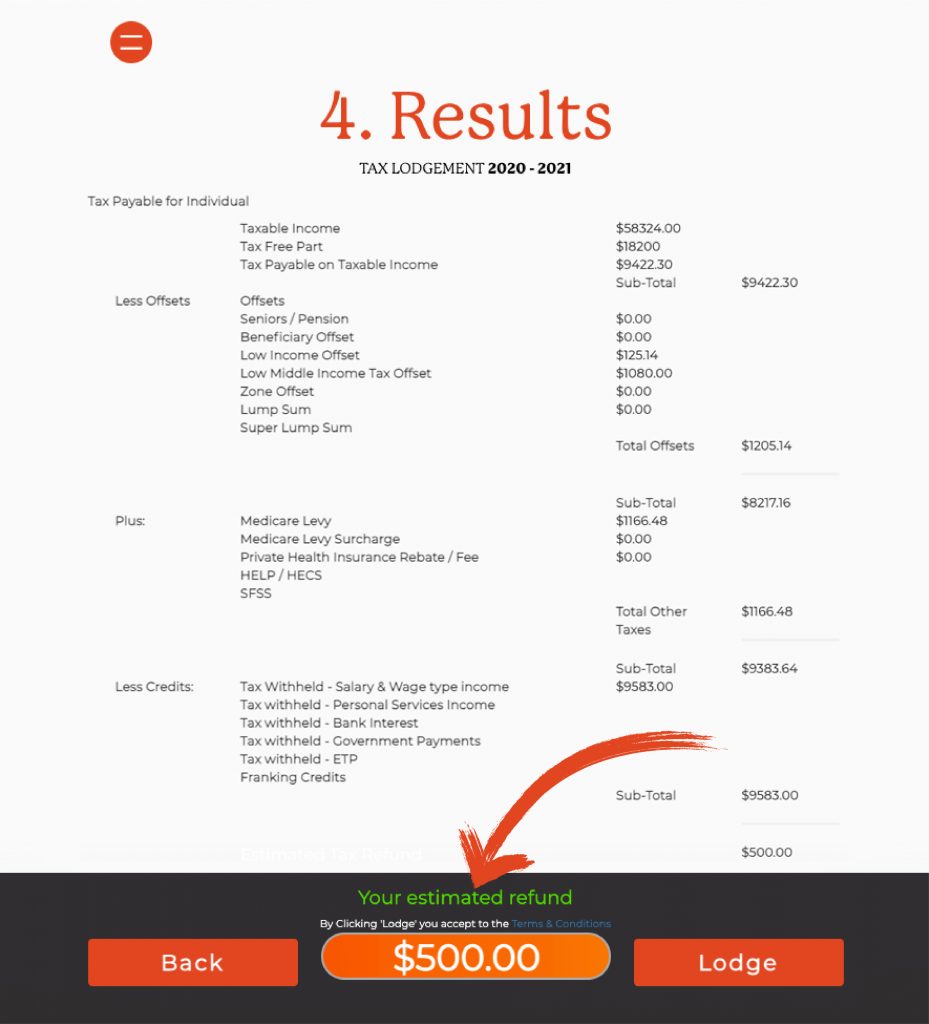 Something doesn't seem to add up? Not happy with your return? Simply hit the back button and speak with a friendly OCL Numbers Geek (tax accountant) to make sure you're getting the best tax refund! Don't worry, it saves your information.
How to use the Tax Return calculator in 4 simple steps
Get your TFN and ID ready. This will help One Click Life pre-populate your income details.
Login or register at oneclicklife.com.au/register and get started on your 2021 Tax Return. You don't have to worry about your payment summary, income statement, or group certificate — we'll automatically get it for you from the ATO.
A list of pre-populated deductions related to your occupation are automatically suggested. Simply click the Add button to add deductions that apply to you.
Preview you calculated tax refund that's it!
The Tax Return calculator is a free part of the One Click Life online Tax Return service. It gives you an accurate estimate on how much Tax Return you should expect. You're more than welcome to use the calculator, you're not obligated to lodge with us.
And if you decide to hit the lodge button, one of our qualified Numbers Geeks will review your return to make sure everything is correct so you aren't bothered by the ATO. If something isn't right, we'll get in contact with you immediately.
But the truth is, most people use OCL for their Tax Return because it's quick and easy, and can be done from the couch in minutes. And if you get stuck, there's live expert help waiting for you every step of the way to help you get a better return, no appointments needed.

Plus, the sooner you lodge your Tax Return, the faster you will see your tax refund come into your bank account!
Need help to calculate your Tax Return?
There's no need to be nervous about calculating your Tax Return online. You can contact our friendly Numbers Geeks throughout the process anytime.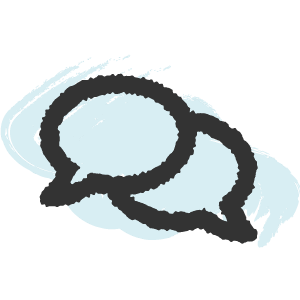 Simply click on the speech bubble icon wherever possible.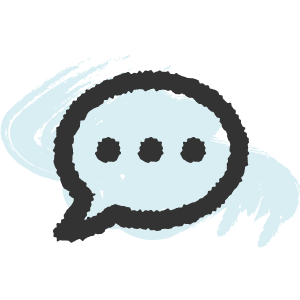 Type your message & hit "Ask for Help!"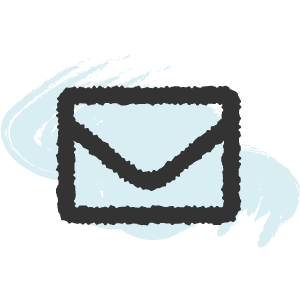 A numbers Geek will respond as fast as possible and notify you when they have responded.
You will also receive an email notification sent to your inbox or you can access notifications via the side menu on the One Click Life app. Simply click 'Notifications' and then click 'View Message'.
Or, speak to a real human over the phone anytime for advice and guidance throughout the process.
Don't waste time comparing basic ATO tax calculator vs One Click Life
Remember, you don't have to face the ATO alone when estimating your Tax Return. At One Click Life, we have made doing your online Tax Return convenient, easy and stress-free. There's no messy paperwork or confusing tax jargon. We're on your side to help you get a better tax refund while making sure you're in the good books with the ATO.
Already have an account? Sign in now
Reviewed by our Numbers Geeks
Your time is important. Our simple and convenient process only takes a couple of minutes, so you can get back to doing what you love.
Maximise your refund
Get deduction tips from our friendly Numbers Geeks and boost your Tax Return.
Enjoy financial freedom
We'll take care of your taxes, so you can focus more on what matters most in life — going on adventures.
Feel more confident
We're on your side and help you reduce the risk of being audited, so you don't have to face the ATO alone.
Give back to the community
Always wish you could do more? Feel good about doing your taxes with a special gift that you can keep, or donate with our Random Acts of Kindness program.
All your information protected
Verified & secured by Microsoft, your information is safe and encrypted with Australia's first and only, advanced security system that's anti-fraud.