The end of August means annual statements for superannuation are released. It may be tempting to store or throw away your statement, but first, it is important to understand what the details on your super annual statement mean.
In this blog, we will discuss what a super statement is, why it is important, and what the key details on your superannuation annual statement mean. If you care about your retirement, this blog is for you.
What is superannuation?
Firstly, let's take a quick look at what superannuation is and why its important. Superannuation, or super as it's usually called is a payment your employer makes additional to your wages to the future you! This money can then be used in your retirement towards improving your standard of living in retirement.
Currently your employer pays an additional 11% superannuation rate on your wages into your super fund. This will increase to 12% soon. The aim is that you receive a reasonable return on these funds and they compound over time to eventually create a nice retirement nest egg.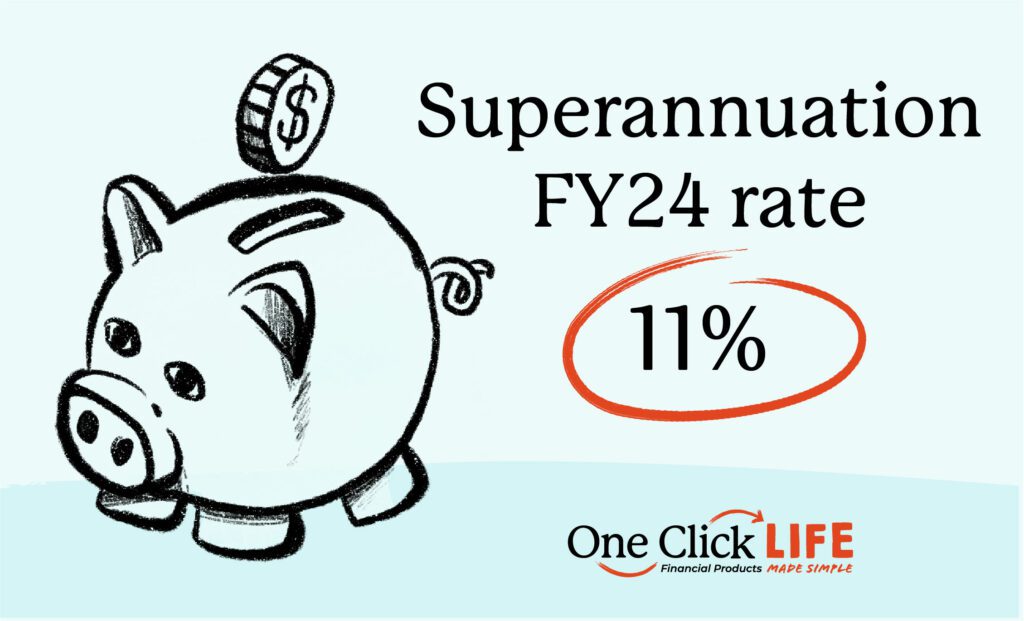 What is a superannuation annual statement?
A superannuation annual statement is a document that is provided to you by your superannuation fund every year. The statement provides a thorough overview of your superannuation account for the entire year. You can track your contributions, investments, and overall fund performance from your superannuation annual statement.
Why is your superannuation statement important?
You may not pay attention to your annual statements which means you may be missing crucial information that can benefit you in the long run. You should look at your super statements for two simple reasons.
1. Financial planning
Superannuation is one of the most important assets Australians will use for retirement. Regularly reviewing your super statement will help you track your progress towards retirement and allow you to adjust your super to align with your financial objectives.
2. Transparency
Superannuation funds are required to release annual statements that offer an insight into the fund's operations. That means you can see where your money is being invested, how it is performing, and what fees you are paying.
In recent times, superannuation members have begun switching super funds due to poor experiences. People have felt neglected by their superannuation funds and customer data shows that they are not happy. Super statements can be important to you but also to your superannuation fund as it is a way for funds to communicate with their customers.
Details on your superannuation annual statement
Now we understand why reading your annual statement is important, so let's look into the super statement itself.
You may have opened your super statement and wondered what each section means. Here are some key details that you may find in your statements and things to consider when looking at each section:
1. Personal details
Your personal information such as your name, contact number, and tax file number, should be accurate on your super statement. If the details are inaccurate, you can update them by logging into your account or by contacting your super fund.
2. Investment options
Super funds have a range of investment options such as growth, balanced, and conservative. Super statements outline where your money is being invested and how your super is performing. Reviewing this section helps you assess the risks and returns of your investments.
3. Insurance cover
Some super funds offer different types of insurance coverage to their members such as life, disability, and income protection insurance. Your super statement should detail the type and amount of coverage you have. Ensure your insurance aligns with your needs and adjust it if necessary.
4. Transactions
The transactions section of your super statement is a crucial part of understanding your fund's activity. It includes contributions made, investment gains or losses, fees deducted, and withdrawals if any. Review these transactions to ensure accuracy and track your superannuation balance's growth.
In summary, a superannuation annual statement is an overview of your super account for the year. Reading your super statement can be useful as it provides transparency and allows you to plan and track your retirement fund. Your super annual statement is full of details that
should be checked thoroughly to ensure your money is and will be used the way that you intend to.
One Click Life can do your tax return!
The tax return process is made faster with One Click Life. Dealing with your tax online is the simplest way to claim your tax return. One Click Life offers an experience run by accountants that is easy to use and provides tax returns at your fingertips. You can organise, track and manage all your life admin in one place, so you can spend more time doing things you enjoy in life.