We're on your side to help you get a better tax refund – Follow this step-by-step process to lodge a Tax Return online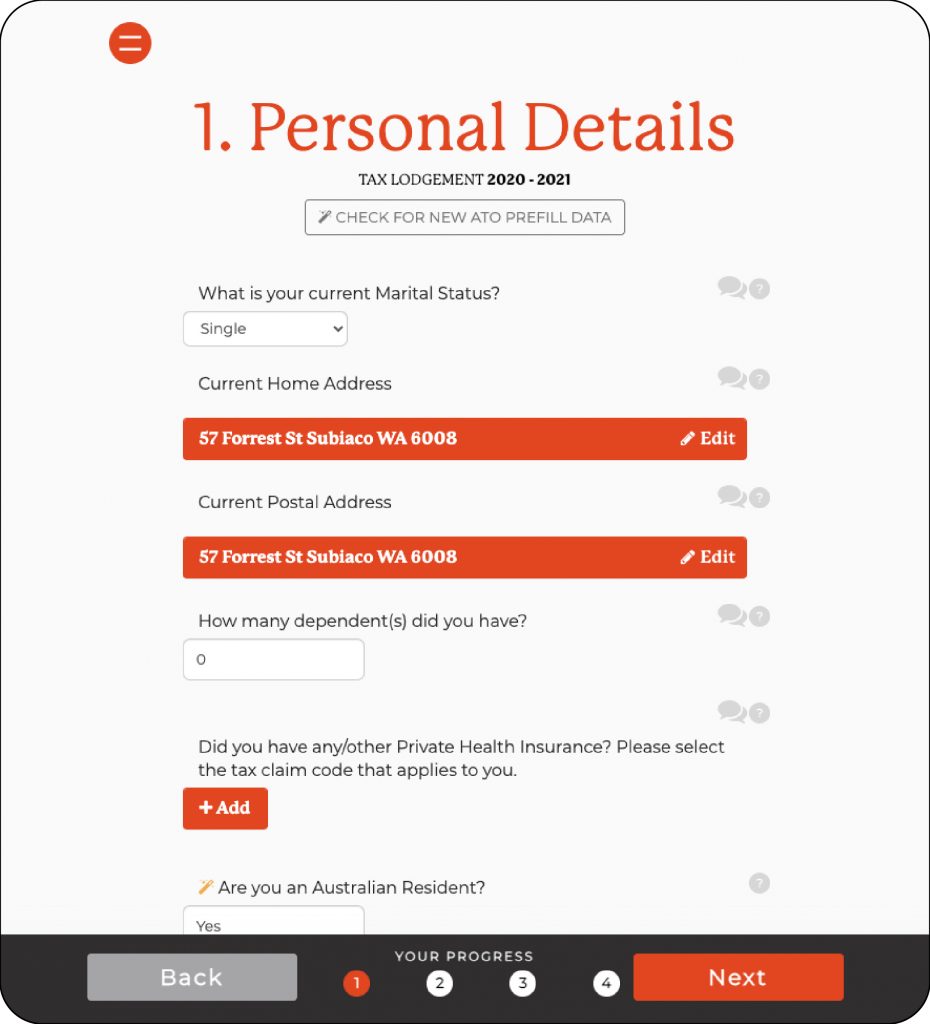 STEP 1: Personal Details
Your personal details are automatically pre-filled from ATO records
Confirm and edit your address if needed
Confirm, edit or add Private Health Insurances
If you get stuck at any stage, you can speak to a friendly expert using live chat, or over the phone.
Hit next to go to the Income page.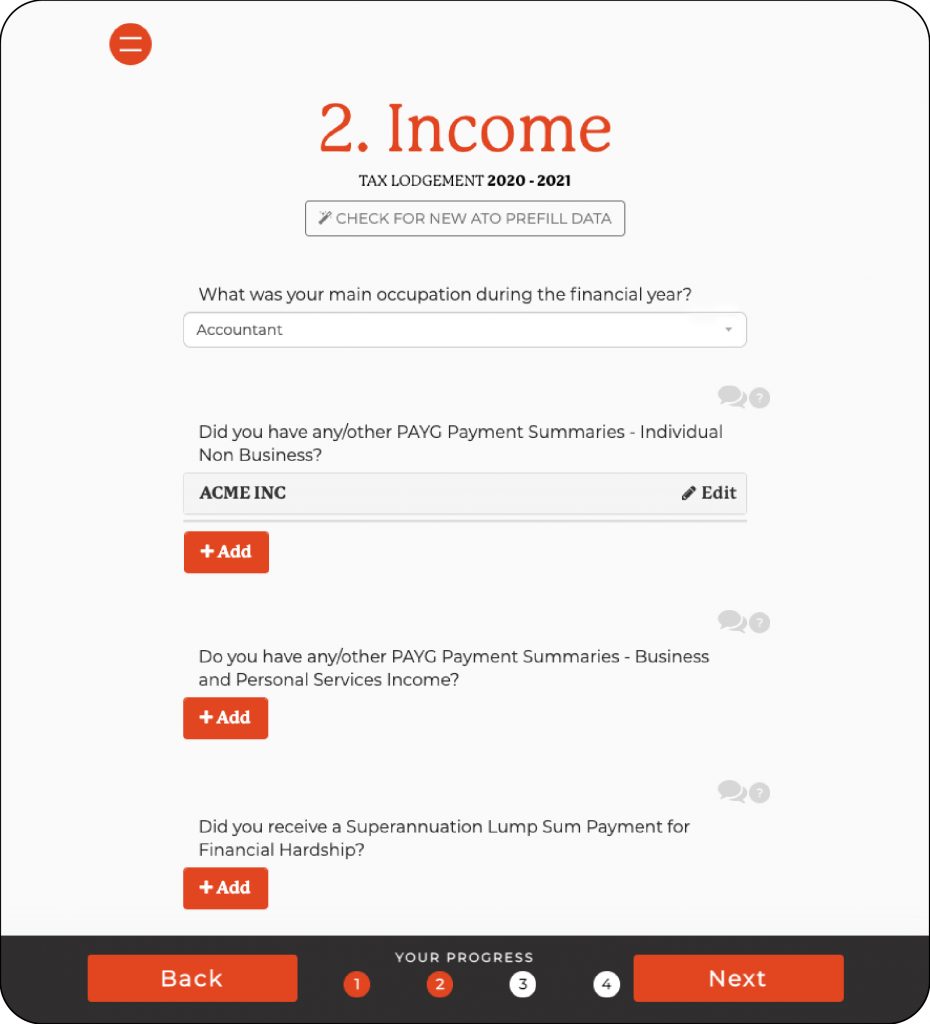 STEP 2: Income
This is an important step to consider, as it will have a direct impact on getting you a better tax refund. The ATO also requires you to provide at least one occupation.
Select your occupation for quick and easy pre-populated deductions on the next screen. Confirm and edit your address if needed
Have additional income or PAYG payment summaries? Simply click the Add button.
Not sure what you need to add? Speak to a real accountant on live chat by clicking the speech bubbles, or over the phone for quick and easy guidance.
Wondering what are the tax deductions you can claim on taxes? Let's move onto the deductions screen.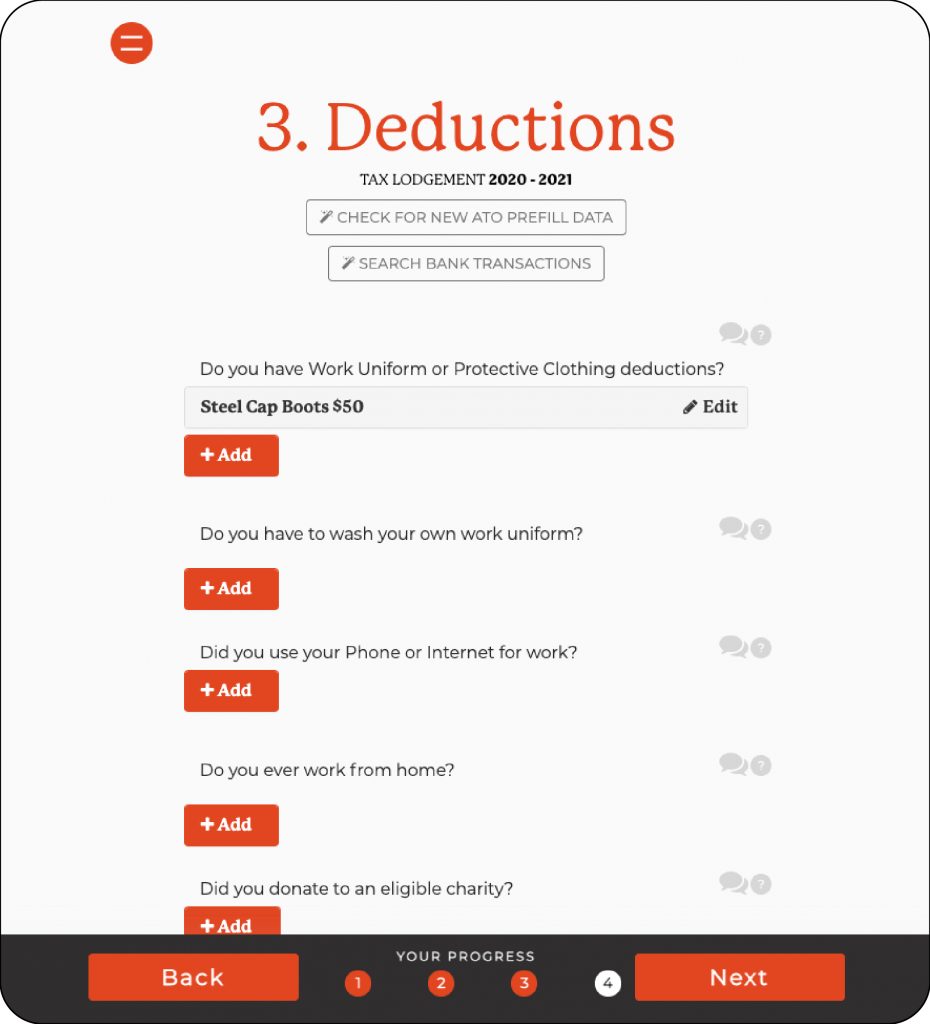 STEP 3: Deductions
It's time to maximize your Tax Return. Now, if you selected your occupation on the Income page, you will see how easy it is to add tax deductible items.
A list of pre-populated deductions that are common for your occupation are automatically suggested.
All you have to do is click the Add button to add deductions that apply to you, making it a super quick simple process!
To make things even easier, the "Search Bank Transactions" at the top of the page means we'll find all claimable transactions without you having to dig around for receipts.
Safe, secure and protected. We'll never store your bank credentials or store your transactions.
Not sure what you can claim on tax? Jump on a call with a real accountant, or hop on live chat for guidance while doing your Tax Return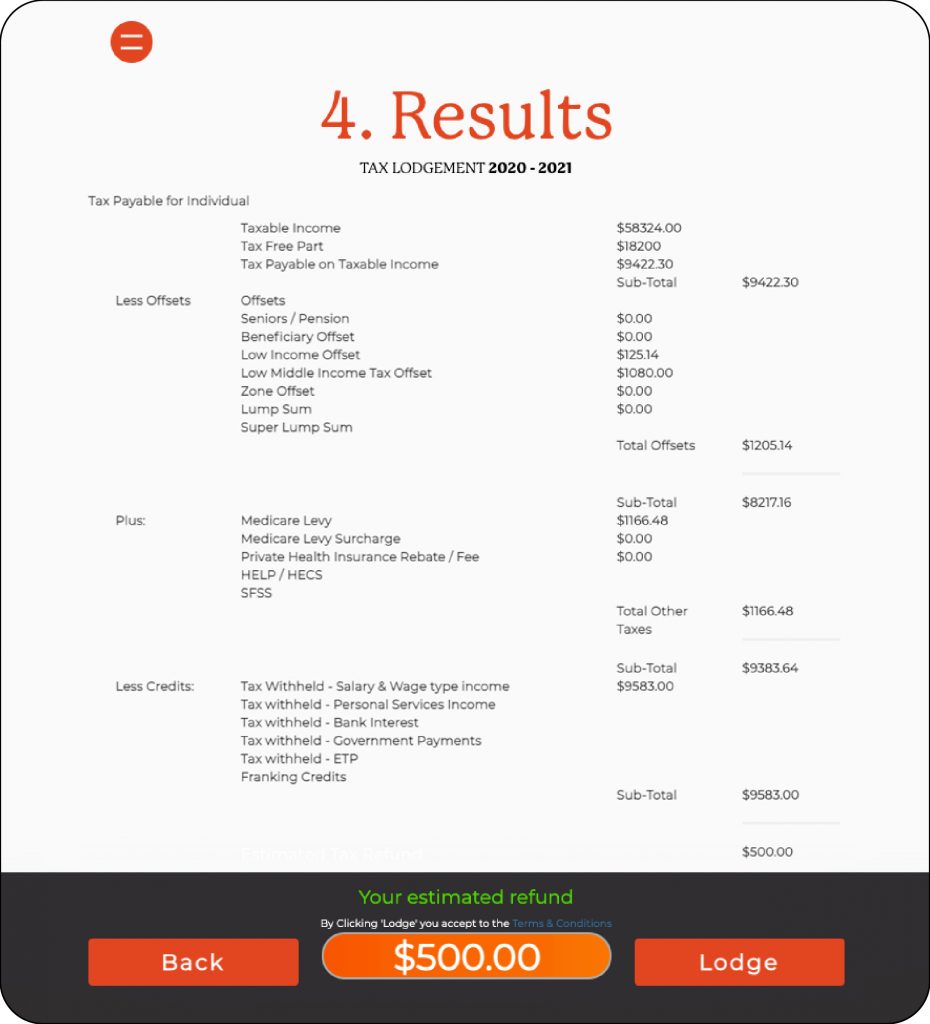 STEP 4: Results
Based on all the information you have selected in prior steps, you may now view your estimated Tax Return before it is lodged.
Something doesn't add up? Not happy with your Return? Speak with a friendly tax accountant to make sure you're getting the best tax refund.
It's time to lodge your Tax Return online and get that refund into your bank account as fast as possible!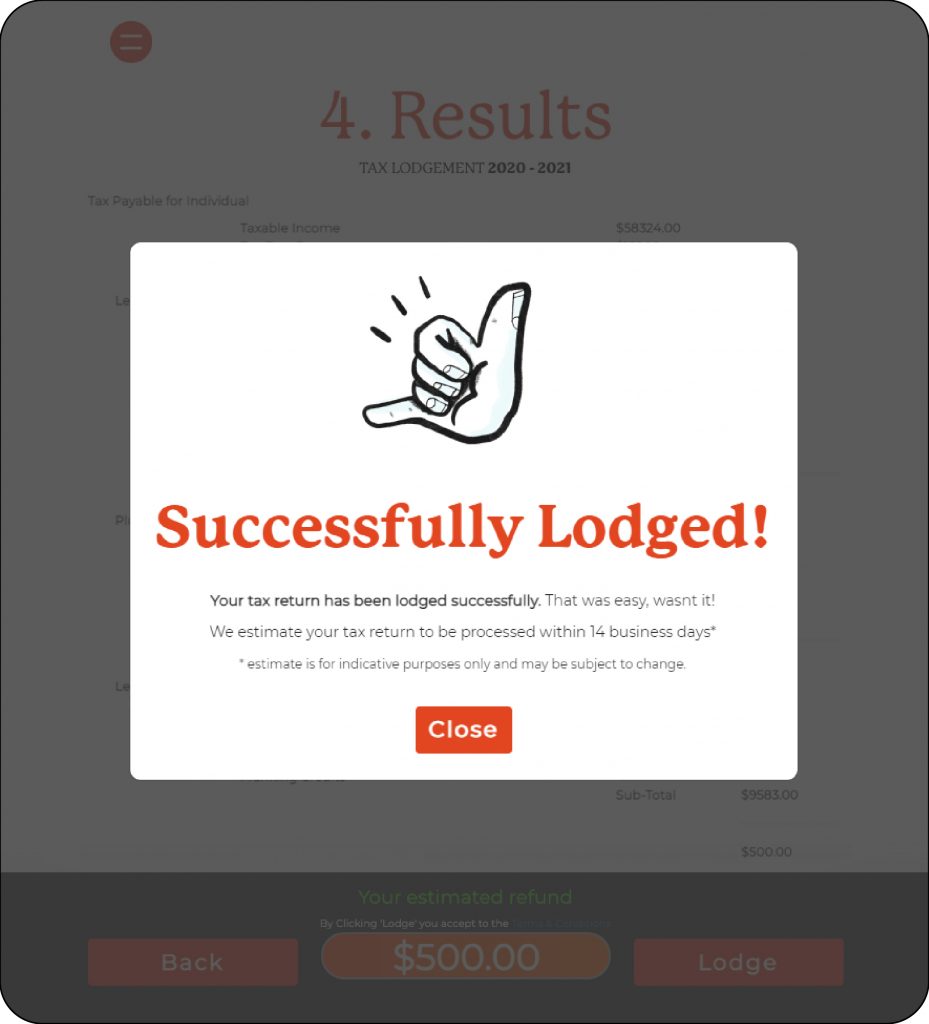 STEP 5: Congratulations! You just completed your Tax Return.
How easy was that? You can now see why 98.1% of our customers love using One Click Life to do their Tax Returns online.
Your refunds will be deposited into the bank account shown. Make sure these details are correct to avoid any tax refund delays.
Our qualified tax accountants will review your Tax Return one last time to make sure everything is correct so you aren't bothered by the ATO. If something isn't right, we'll get in contact with you immediately.
Click Complete Lodgement to get your tax refund faster.
Don't have an account yet? Fear not! Creating an account is simple! Just CLICK HERE
Need help with lodging your Tax Return online for the first time?
No need to be nervous about submitting a Tax Return online. You can contact our friendly numbers geeks (expert accountants) anytime throughout the whole process.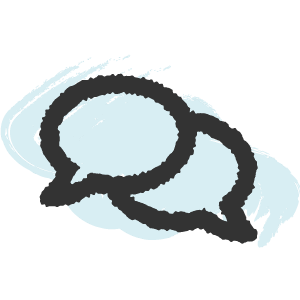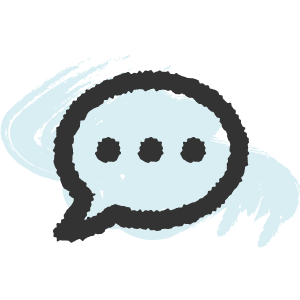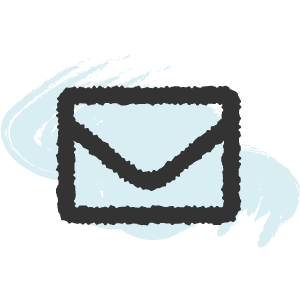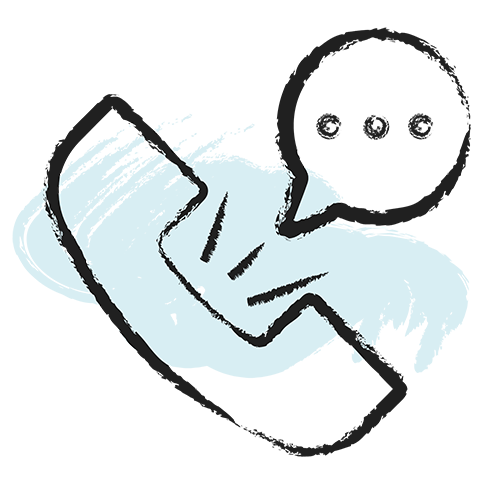 1300 707 117
Also, check out the OCL Life Admin Hub where you'll find a wide range of blogs, resources, news and tips to help you tackle the unavoidable part of life that is adulting, including all things Tax!