If you already have an account with One Click Life, your personal details, including your TFN is already saved securely in our system.
Your prefill data including PAYG summaries & Centrelink statements will now appear in your account. All you need to do is LOG IN & click 'Get Started' under your Lodgement List, and it will all be there ready to go!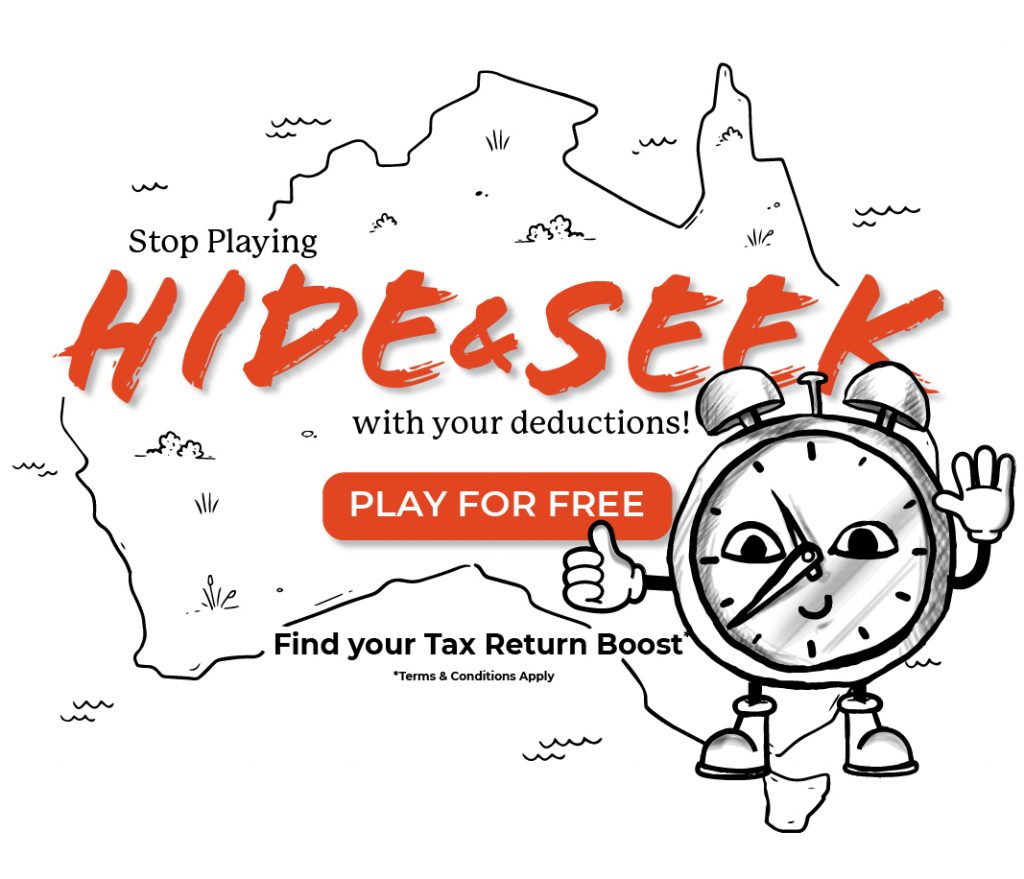 Boost your 2022 Tax Return!
Want to boost your 2022 Tax Return? Check out our game of HIDE AND SEEK! Find a boost code & apply to your $99 Tax Return to boost your tax refund by up to $500!
Updating details
You can update your details, including your bank account from the One Click Life dashboard. If you have any problems with this, just contact us and we can do this for you.
How long until I get my refund?
The ATO processing times can vary, so we cannot make any guarantees on their behalf. Generally, 14 days is the standard processing time. If the refund hasn't been received for some reason, we'll contact the ATO for you and contact you. If information is missing from your tax return, the ATO will put your refund on hold until they receive/confirm all of the missing information. The ATO will contact us, or sometimes you directly and we're here to help. Contacting our Numbers Geeks if free – we're here for YOU
More Info
Our website is constantly being updated with Tip & Tricks to keep you in the loop in the world of Life Admin & help you maximise your Tax Refund. Check out the Life Admin Hub HERE
Need a hand with your Tax Return?
You can send us a message anytime via the One Click Life dashboard
Let One Click Life take care of your Tax Return and life's essential tasks, so you can spend more time doing the things you love.