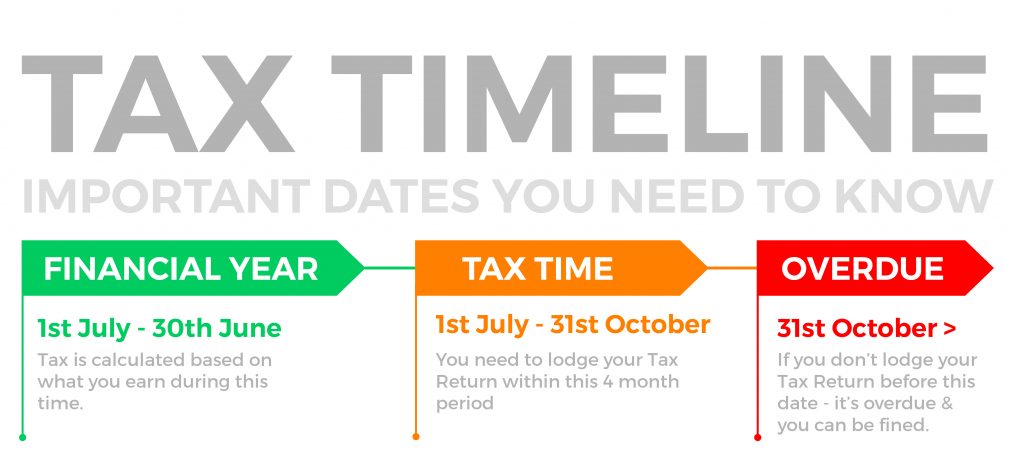 The last day to lodge an individual Tax Return (October 31st) is fast approaching. Complete your Tax Return online in minutes with One Click Life's quick and easy Tax Return process.
When are Tax Returns due in Australia?
For all of you who are wondering "when is my Tax Return due?" The individual Tax Return due date in Australia is October 31st.
This means your last day to lodge your Tax Return by the tax due date in Australia is fast approaching. But not to stress, we will make sure to cover everything you need to know and do to ensure you don't miss the cut off date for Tax Return 2021, and avoid getting fined by the ATO.
Follow these 4 simple steps to lodge your 2021 Tax Return fast and easy
The trick to getting a faster tax refund is to lodge your Tax Return early. There is always a last minute rush of Tax Returns that the ATO receives towards Tax Return deadlines, which can cause delays in tax refunds.
You can lodge your individual Tax Return by yourself using One Click Life's online tax process, which is quick and simple to use, and gives you peace of mind of having your tax refund double checked by our numbers geeks before it is lodged.
Get your TFN and ID ready. This will help One Click Life pre-populate your income details.
Login or register at oneclicklife.com.au/register and get started on your 2021 Tax Return. You don't have to worry about your payment summary, income statement, or group certificate — we'll automatically get it for you from the ATO.
A list of pre-populated deductions related to your occupation are automatically suggested. Simply click the Add button to add deductions that apply to you.
Review your calculated tax refund and hit the lodge button and that's !
Something doesn't add up? Not happy with your return? Speak with a friendly tax accountant to make sure you're getting the best tax refund.
What happens next?
Our qualified tax accountants will review your Tax Return one last time to make sure everything is correct so you aren't bothered by the ATO. If something isn't right, we'll get in contact with you immediately. And that's it! It's as simple as that.
You can now see why 98.1% of our customers love using One Click Life to do online Tax Returns in Australia.
What happens if you miss the Tax Return deadline?
Failing to lodge your Tax Return by the cut off date, 31st of October, will incur late lodgement penalties. Possible penalties include:
28 days past the tax deadline – $222
Every subsequent 28 days after the first period will see this penalty double up all the way up to $1,110.
Can you get a tax deadline extension?
The good news is, that if you have an appointed tax agent with One Click Life, you can opt in for a tax deadline extension. This means you can lodge your Tax Return after the cut off date 31st of October, and have until the 15th of May the following year. It's important to note, the ATO may refuse your extension if you have any outstanding previous years' Tax Returns, or a history of late returns.
Remember, tax deadline extensions are only available if you have already appointed a tax agent prior to October 31st. Speak to our qualified tax accountants today about a tax deadline extension, or click here to get started now on your Tax Return.
Need help? Check out our guide on how to lodge your Tax Return online in minutes.
Important ATO Tax Lodgement Dates
2021 Tax Return – October 31st
For income statement
01 July 2020 to 30 June 2021
2020 Tax Return – late lodgements
For income statement
01 July 2017 to 30 June 2020
Got an overdue Tax Return? Click to find out how to lodge a late tax return.